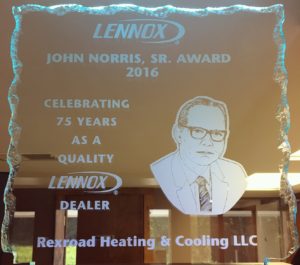 Since 1941, There For You Then, Here For You Now
Rexroad Heating and Cooling has been providing quality work and dedicated customer service in Morgantown and surrounding areas for over 80 years. Our service team has the experience and skills to service and repair most residential HVAC systems, and our installation teams are dedicated to getting the job done right every time to keep your home comfortable at a fair price. Whether your furnace needs a tune up or your heat pump system has reached its last leg, our team is ready for your call at (304)296-4363 to provide professional assistance whenever the need arises. Since 1941, there for you then, here for you now.
WV Contractor #WV041036.
Is it time to replace your heating or cooling system?
Call (304)296-4363 to schedule your free HVAC unit replacement estimate today and let our professionals handle the rest.
Maximize your warranty coverage with our two year residential labor warranty and Lennox Warranty Your Way with free online registration!

Protect your HVAC system with regular maintenance and inspections, scheduled at your convenience.
Save up to $100 a year with our Good Neighbor Discount when you schedule a Maintenance Agreement back-to-back with a neighbor!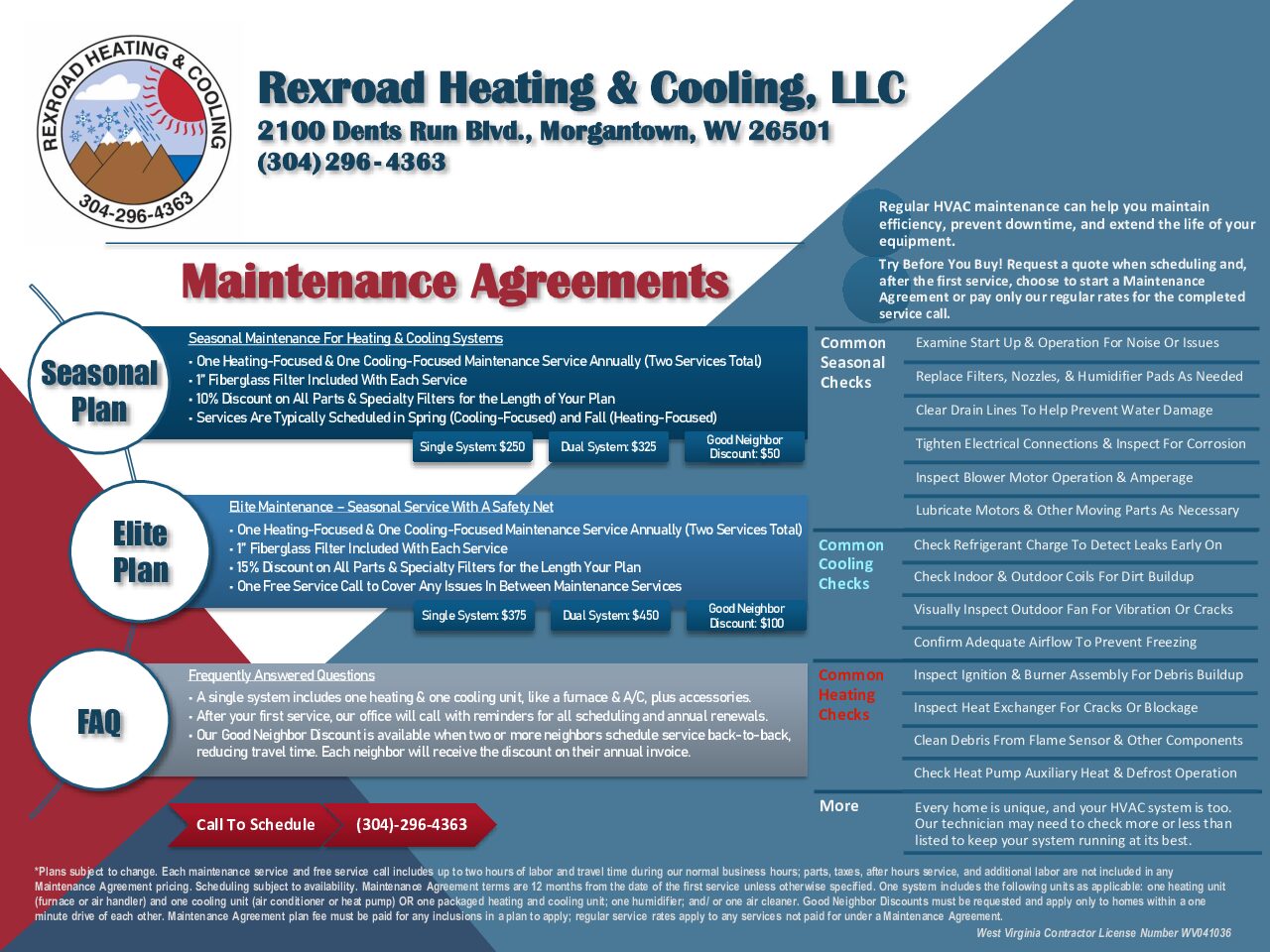 Read through our Furnace Filters brochure and Frequently Asked Questions page to learn more about what you can do to save money and prevent the need for costly repairs.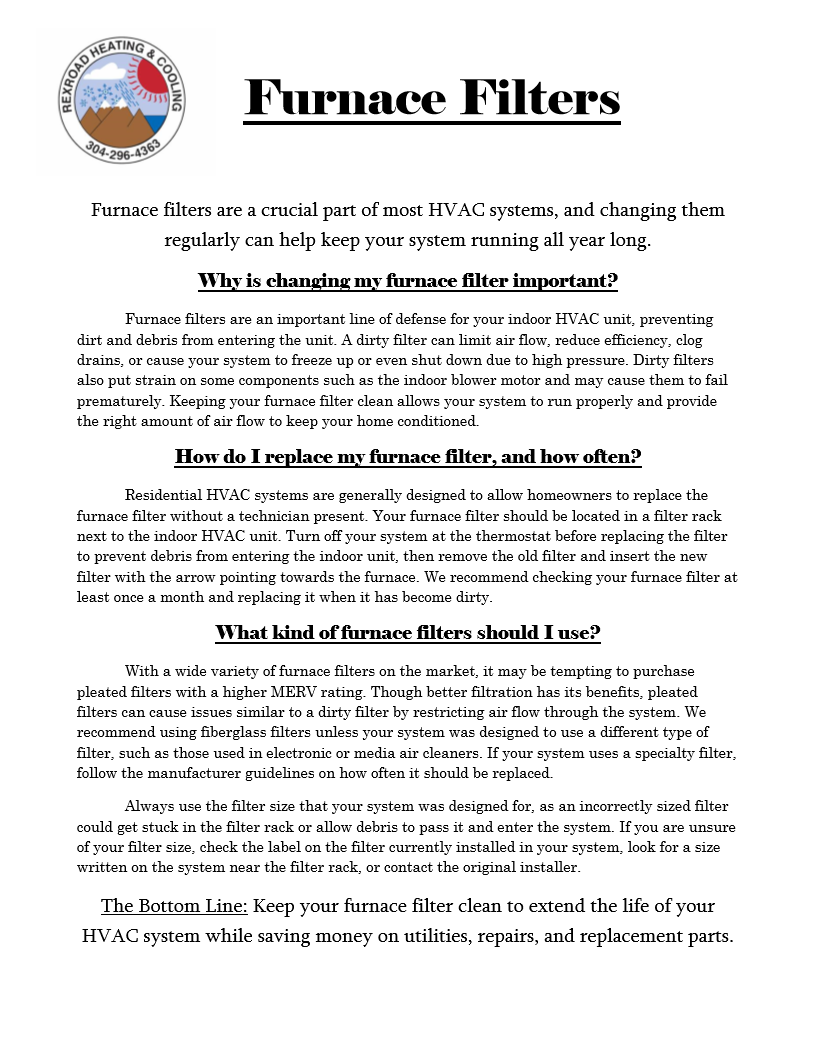 Contact our office at (304)296-4363. Our office staff is happy to assist with all your HVAC needs!